Dian Prestwich
---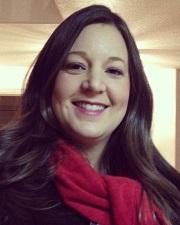 Associate Teaching Professor
Biography
—
Dr. Dian Prestwich, Lecturer/Academic Program Associate for Online Programs, joined the Department of Curriculum and Teaching at KU in the fall of 2016. Dr. Prestwich earned her PhD in education from Walden University with an emphasis on early childhood literacy. She earned her master's degree in curriculum and instruction from Lesley University and her BA in elementary education from Northwestern State University. Prior to joining the faculty at KU, Dr. Prestwich was the assistant director of the office of literacy for the Colorado Department of Education. She also has over 15 years of experience teaching and coaching teachers in elementary classrooms. In addition to teaching for KU, Dr. Prestwich is an instructional consultant for the Montana Preschool Development Grant and the Montana Striving Readers Grant, providing monthly on-site professional development and side-by-side coaching for teachers in a participating preschool program.
Dr. Prestwich has been published in Perspectives on Language and Literacy, an official publication of the International Dyslexia Association. She has extensive experience presenting to teachers and administrators on various topics related to teaching all children to read including evidence-based reading instruction, multi-tiered systems of support, early literacy acquisition, and continuous improvement through coaching and classroom observations.
Selected Publications
—
Prestwich, D. (2015). Multi-tiered systems of support for teaching all children to read [Other].(2015). Perspectives on Language and Literacy; International Dyslexia Association [Journal Articles]. Published.
Selected Presentations
—
Prestwich, D., Ferlito, S., Curtis-Whipple, J., Murray, E., & Coon, K. (4/30/2015). Perspectives from the field: Educators share what they have learned. Perspectives on Language and Literacy, International Dyslexia AssociationPrestwich, D. Connecting OWL (Opening Worlds of Learning) to the Cognitive Domain. Montana Preschool Development Grant Summer Institute. Helena, MT