Sean Joseph Smith
---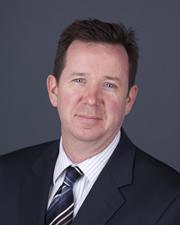 School of Education and Human Sciences, Special Education
Contact Info
Joseph R. Pearson Hall, room #543
1122 West Campus Rd
Lawrence, KS 66045-3101
Dole Human Development Center, room #Dole 3061

---
Biography
—
Sean J. Smith, Ph.D., is a Professor in the Department of Special Education at the University of Kansas. He is also the Past-President of the technology division for the Council for Exceptional Children, Innovations in Special Education Technology (ISET), and member of the Board for the National Down syndrome Congress. Dr. Smith's research interests focus on innovations and technology solutions to support struggling learners and those with disabilities, particularly interventions aligned with the Universal Design for Learning (UDL) Framework. At present, Dr. Smith is the Principal Investigator on a federally funded project exploring the impact of virtual reality on struggling learners in the area of social emotional development. Sean has authored over 100 books and articles, given hundreds of scholarly presentations both nationally and internationally, and serves on various boards for journals, organizations, and parent groups focused on enhancing the lives of individuals with disabilities. Dr. Smith, with a variety of collaborators, has received and managed over $25 million of external research and development funds. Most importantly, Sean is the father of four children, one having Down syndrome. It is through this work as a father that Sean has sought to apply his knowledge of effective practices with parents, family members, and similar stakeholders as we look to enhance the lives of our children, ALL of our children!
Web sites:
http://kansas.academia.edu/SeanSmith
http://centerononlinelearning.org/
https://www.researchgate.net/profile/Sean_Smith12
Education
—
B.A. in History and Secondary Education, Providence College, 1988, Providence, RI
Special Education Technology, George Mason University, 1994
Ph.D. in Special Education, University of Virginia, 1997
Research
—
Research interests:
innovative solutions, tools, universal design for learning
Teaching
—
My teaching interests reflect the responsibilities of my faculty position at the University of Kansas, which involve preparing special and general education teachers to meet the educational needs of students with high incidence disabilities in instructional settings. Toward this end, my primary teaching interests include (a) promotion of effective instructional practices for all students, (b) translating educational research into classroom practice, (c) advancing professional-professional and professional-parent collaboration, (d) development of problem solving skills and critical reflection through problem-based teaching, (e) development of instructional solutions aligned with the principles of Universal Design for Learning (UDL) to further advance teachers, parents, related service personnel, and others working with students with disabilities, and (f) the integration of technology innovations into K-12 instruction and teacher education.

The manner in which I pursue these interests is based on my philosophy of teaching, which draws upon three related principles of learning: (a) the adult learning principle that adults learn most effectively when they are engaged in meaningful problem solving with other adults; (b) the special education maxim that effective instruction is based on the needs, interests, and learning variability of the individual; and (c) that effective professional practice requires a commitment to and the self-development skills necessary for career-long learning. As such, my goals with regard to effective instruction and translating research into practice are, first, to provide students with the strongest possible foundation in effective instructional practice, and then for the long term, to prepare them to be critical consumers of educational research, including application of research findings to enhance classroom practice. With regard to my interest in collaboration and case-based/problem-based learning, my goal is to teach and demonstrate effective collaboration skills and problem solving strategies using authentic problem-based scenarios that require educational decision-making through critical reflection and collaborative interaction. Finally, my goals with regard to the integration of technology innovations are to teach students to appreciate and use technology tools that offer multiple needs including the integration of the UDL Framework.

Classroom Teaching

My general approach to classroom teaching is to model what I want my students to learn, including my philosophy of teaching, in all of my classroom practices. For example, I teach students to value the ideal of meeting the educational needs of all students and develop their skills for working with diverse learners by modeling effective instructional practices and tailoring my instructional activities to their specific needs, interests, and learning styles. In this regard, I begin each course by analyzing the needs, interests, and learning styles of my students and, on this basis, select and organize instructional activities to maximize their learning and mastery of course content. In addition, I use teaching case studies to simulate the ambiguities of actual professional practice. That is, whenever possible, I engage my students in reflective group problem solving exercises that require them collectively to interpret complex problems of practice; balance competing theories, goals, values, and interests; and devise and evaluate appropriate instructional and management solutions. Finally, I have integrated technology into all of my courses to develop my students' appreciation of and comfort with innovations, as well as to enhance their ability to use it effectively in their classrooms. Beyond the fact that researchers and professional organizations are urging teacher educators to integrate technology in the teacher education curriculum, I have found that, through various technology applications, I can more effectively accommodate students' instructional needs, translate research into practice, and promote collaborative problem solving, thus linking the effective use of technology to my other teaching interests and goals.

To illustrate, the principles of UDL are at the cornerstone of the planning and subsequent instruction I provide to undergraduates and graduate students. Beginning with initial planning and implementation through instruction and subsequent assessment, the three principles guide my classroom teaching. For example, alignment with principle one, multiple means of representation, knowledge and understanding is gained beyond traditional reading, presentation and lecture formats. Employing the Flipped classroom, or as I have referenced for years the hybrid or blended experience, students gain an understanding of foundational and key concepts through interactive media-based presentations (e.g., audio-video presentations, interactive Prezi presentation), interactive stories (e.g., case-based scenarios, Front Line documentaries), perspectives for the field (e.g., teacher first person stories, parent interviews), and instructional modules developed to challenge learners through an inquiry-based approach (e.g., IRIS modules). Likewise, learning experiences are fostered during face-to-face instruction through further problem-based learning experiences based on specific student, classroom, or community-based challenges as well as activities that focus on planning for learner variability and the ways adults learn to ensure understanding/application.

Principle two, multiple means of action and expression, guides my belief that learners differ in ways they express and demonstrate knowledge. To facilitate, students assessment varies based on instructional goals. For example, in SPED 730 Characteristics…an important goal is that students become informed consumers about current practices in meeting the needs of all K-12. This includes the integration of evidence-based practices, tier-based instruction, elements of effective inclusion, professional-to-professional and parent-to-professional interaction, and similar elements. One assignment is for students to identify a current K-12 teacher, develop a series of questions, and conduct face-to-face interviews and classroom observations. Students record these interviews and are asked to reflect on professional responses connecting perspectives shared and what is observed in the classroom setting to content introduced and discussed within KU course. Finally, students submit a formal, written paper in which their reflections reference the interview, classroom observations, and materials discussed as part of the ongoing course. Aligning to principle two, students are also provided a number of similar options to express knowledge gained. For example, a documentary that addresses the same rubric is one of several options. Here, students adhere to the same requirements and are asked to structure their "story" in a similar manner (e.g., reflections) but offered the freedom of communicating in a varied format. My effort here is to recognize that there is no one means of action and expression that will be optimal for all learners.

To engage or motivate learners, adhering to UDL's third principle, cooperative learning groups are an essential staple to all instruction. Identifying clear goals and responsibilities, students encounter the content collectively constructing their realities and engaging in common interests and activities to master an understanding and application of the course objectives. Using technology innovations, particularly Web 2.0 applications, community of learners are developed fostering collaboration and communication while offering scaffolds and tools to vary the demands and optimize performance for the individual and the group.

Student Advising and Mentoring

As a member of the Adaptive Faculty within the Department of Special Education, mentoring and advising students at all levels (undergraduate, masters, and doctoral) is a critical part of my teaching role. My role as an Advisor is to be a critical part of a line of information to assist students as they explore career options, consider personal and professional growth experiences, and gain a foundation to the critical components of working with students with special needs. To do this, I feel responsible to engage the students in a manner that communicates a "calling" for the profession and an exuberance that celebrates the opportunity to assist in the student's overall growth and development. In addition, it is critical to serve as a "one stop" information resource for many of the undergraduate and Master level students. They require specific answers to their questions and desire concrete steps and structure in order to achieve their professional as well as personal goals. Thus, as an advisor I continually interact with School of Education staff (e.g., certification officer) to ensure up-to-date information and a thorough understanding of the undergraduate/graduate SOE experience to inform all advisees.

At the Masters level, I have come to realize that while mentoring is critical, flexible specific information dissemination is also vital to the non-traditional student who is often juggling career, coursework, and family. Again, due to their schedule demands and "life" considerations, I have looked to innovative solutions as well as flexible meeting times to ensure the information needed is provided and that the related mentoring is available 24/7. For doctoral students, in addition to those identified above, the advisor must provide opportunities for the student to participate in appropriate professional activities such as publication, presentations, and grant proposal writing. Only by being an active, growing professional myself can I serve as an effective mentor for all of my students.

Overall, my university teaching and student advising serve similar purposes: To enhance the lives of individuals with and at risk for disabilities and their families. To this end, developing initial skills and creating life-long learning opportunities are at the heart of my efforts. As a professional but also a parent, I place special emphasis on developing an awareness and capacity amongst professionals that meets the needs of learners within and outside the classroom-based environment.


NAME: Smith, Sean J.

Statement of Teaching and Advising Philosophy and Goals

Classroom Teaching
Teacher education carries significant responsibility because of its potential consequences for children and families. Insofar as my students (i.e., future educators) acquire concepts and strategies that they translate to quality education, I will have succeeded as a teacher educator. Educators often struggle to provide children at-risk for and with disabilities with an appropriate and effective education. Similarly, families of these children are frequently excluded from participation in their children's education. My research focus, equitable early childhood services for families and children from diverse backgrounds, figures prominently in my teaching. Following are several important aspects of my teaching philosophy that illustrate my pursuit of teaching excellence.

Pedagogical Approaches
Several assumptions guide my pedagogical decisions. First, I view learning primarily through a constructivist lens. As such, learners actively construct their knowledge through active participation. Second, students learn through activities set in real-world contexts with opportunities for idea application, problem-solving, and reflection. Third, the instructor is a learning facilitator rather than a "depositor of knowledge." Fourth, high quality, academic writing is important for future educators; writing must be taught as a process rather than a product. Finally, discussion of family and child diversity should be infused in course topics. These assumptions are demonstrated in the following discussion about aspects of my university courses.

Beginning with my first faculty position at Arizona State University, I have had successes as well as struggles in teaching effectiveness. For the first few years, my students rated my instruction within low to middle 3's on a 4-point scale. After similar struggles in my first semester at KU (see Fall 2011 student evaluations), I sought out professional development resources to improve my teaching effectiveness from KU's Center on Teaching Excellence and the School of Engineering. As a result, I implemented approaches to "flipping" my courses, resulting in greater emphasis on cooperative learning based in part on research investigating the SCALE UP model (Beichner et al., 2007). In this regard, I tapped research-based strategies to improve my instruction. I first implemented "backward design" (i.e., beginning with student outcomes, moving backwards to identify means to support students' achievement of the outcomes). I more purposefully structured my face-to-face and hybrid courses for greater student interaction and learning. Further, I more explicitly hold students accountable (and peers also held each other accountable) to complete readings and assignments outside of class. Students complete quizzes and reading reflections to demonstrate understanding of core concepts necessary to participate in in-class activities and in more extensive, typically field-based, assignments.

To illustrate, for SPED 753 Assessment in Early Childhood an important goal is that students become informed consumers about assessment tools and procedures. One outcome is for students to critically evaluate standardized assessment tools in terms of their psychometric properties. To facilitate students meeting this outcome, students read a text and participate in online assignments about psychometric properties (e.g., reliability, validity). During class, groups of students identify and analyze the psychometric properties of other assessment tools and collaboratively decide which tools are better for their intended purposes. Additionally, students conduct mock assessments in small groups and critique each other's administration behavior. Special emphasis is placed upon the appropriateness of assessment tools for children from diverse cultural and linguistic backgrounds. After other course learning experiences, students use a standardized developmental measure to conduct an actual assessment of a child outside of class. They video record the assessment and play the videos in class for group critique, which includes discussion of psychometric properties. Finally, students submit a formal, written report in which they not only discuss the focal child's assessed functioning but also critique their use of the tool with reference to their new learning. Students receive my verbal and written feedback at several points during this learning process, including after quizzes, in-class activities, and written assignments. Importantly, I also structure opportunities for students to receive feedback from their peers, a powerful element of learning. My formal assessment of students' learning illustrates students' success in meeting learning objectives.

An additional innovation is my focus on academic writing. In my hybrid SPED 752 course, Introduction to Early Childhood/Early Childhood Special Education, students complete a literature review/synthesis to examine and critique research evidence underlying an early childhood intervention and provide recommendations about the intervention for educators. Thus, with my guidance, students identify a topic; search primary research articles; develop a research article matrix including relevant variables (e.g., independent-dependent variables; participant characteristics, outcomes); write an abstract and outline; complete a first draft; peer edit drafts; and write the final paper. Online sessions and associated quizzes aid student understanding of concepts tied to this assignment, such as research basics, evidence based practices, and family diversity. During class, I guide students through analyzing and interpreting early childhood intervention research. For students' individual literature reviews, I provide formal, written feedback at each of stage of the writing process. Importantly, I scaffold students to learn how to critique their research articles from a diversity perspective (i.e., to what extent could my students' selected interventions be considered research-based practices for children and families from diverse backgrounds?). Students' writing quality and understandings of research dramatically increases across the semester.

Since implementing these changes, student learning has increased as measured through student performance on assignments linked to my objectives; additionally, students have expressed greater satisfaction with my courses. More specifically, from Fall 2011 to Spring 2013 student ratings of my instruction significantly improved. Ratings increased from below the Special Education department mean to at or above the department mean in both graduate and undergraduate courses (see accompanying KU student evaluations). Nonetheless, my teaching is a work in progress. At this point, I am an Ambassador for KU's Center for Teaching Excellence, which has provided me with more opportunities to reflect on and improve my instructional effectiveness while also helping other faculty members.


Undergraduate Student Advising
In my current position, I am not responsible for undergraduate student advising.

Graduate Advising and Mentoring
My teacher education responsibilities in special education include graduate student advising and mentoring. I currently have several early childhood masters degree students whom I support through regular contact in and out of class to ensure that they are successfully progressing through the program. This responsibility includes supporting students as they complete their master's thesis or applied project. To meet individual students' learning needs, I guide them through each stage of project completion and provide feedback. My support leads students to successful completion of final papers and presentations.

In terms of doctoral advising, I guide students in developing their doctoral program plans, helping to ensure that their courses meet their learning needs and interests as well as Department and School program requirements. Additionally, I provide doctoral students with opportunities to co-teach, conduct research, write for publication, and present at conferences. I scaffold, guide, and collaborate with the doctoral students in these efforts. I enjoy supporting doctoral students' writing for publication, from idea inception to final product. Engaging them in the one-on-one, back-and-forth writing and revision process is rewarding to me. Though time consuming, my efforts help doctoral students not only overcome their apprehension about writing for publication but also help establish them as scholars who will positively impact the field. Mentoring students in writing also results in publications to enhance students' marketability as they seek their first faculty position.

Overall, my university teaching and graduate advising serve similar purposes: To enhance the lives of children with and at risk for disabilities and their families. Given the challenges faced by those children and families from diverse backgrounds, I place special emphasis on meeting their needs. This has and remains my ultimate goal as an educator.
Teaching interests:
innovative solutions, case-based instruction, problem-based learning, best practices, technology
Selected Publications
—
Basham, J. B., Smith, S. J., & Satter, A. M. (2016). Universal Design for Learning: Scanning for alignment in K-12 blended and fully online learning. [Journal Articles]. Journal of Special Education Technology, 31, 147–155.
Johnston, S., Greer, D. L., & Smith, S. J. (2014). Peer learning in K12 virtual schools. [Journal Articles]. Journal of Distance Education, 28(1), 1–31.
Greer, D. L., Rowland, A., & Smith, S. J. (2014). Critical considerations for teaching students with disabilities in online environments. [Journal Articles]. Teaching Exceptional Children, 46, 77–91.
Grants & Other Funded Activity
—
Develop Responsive, Innovative, and Visionary Educator. Office of Special Education Program's Leadership Competition, US Department of Education.. $800000.00. Submitted 11/1/2014 (5/1/2015 - 12/31/2020). Federal. Status: Funded
Project Validate Educational Research in Fundamental Innovation: Universal Design for Learnin. Investment in Innovation Fund, US Department of Education.. Submitted 6/21/2014. Federal. Status: Not Funded