Carrie L. La Voy
---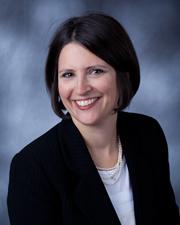 Contact Info
Joseph R. Pearson Hall, room #339

Dole Human Development Center, room #3088D

---
Biography
—
Mathematics Education:
Carrie La Voy, lecturer, joined the KU School of Education faculty full-time in the fall of 2010. Previously she worked as an adjunct faculty member at The University of Kansas, Johnson County Community College, Ottawa University, and Haskell Indian Nations University, where she taught mathematics courses and education courses. La Voy earned her Ph.D., MSE, and BSE from The University of Kansas.
La Voy works with students in both elementary and secondary mathematics education.
Education
—
Curriculum and Instruction, University of Kansas, 2009, Lawrence, KS
Curriculum and Instruction, University of Kansas, 1997, Lawrence, KS
Elementary Education, University of Kansas, 1989, Lawrence, KS
Research
—
Her research interests include methods of differentiating assessment and instruction, investigating why students (at all levels) struggle with mathematics, and improved methods of training pre-service teachers in mathematics education. La Voy currently serves on the professional advisory board at Horizon Academy, a private, fully accredited school specializing in serving children with learning disabilities. Recently, she spoke about multi-sensory approaches to teaching mathematics to young children, at the National Council of Teachers of Mathematics regional conference.
Teaching
—
Carrie La Voy is a multi-term lecturer with the Department of Curriculum and Teaching in the School of Education. She teaches undergraduate pre-service teachers and graduate-level students. Her area of expertise is mathematics education.
Awards & Honors
—
Dr. Bob Frederick Educator Award
School of Education
2019Faculty Award for Teaching
School of Education
2018